House-within-a-House is a minimalist home located in London, United Kingdom, designed by alma-nac. Due to the scarcity of space and land, the architects offered a solution of densifying a low-rise residential plot in order to accommodate the existing family of seven.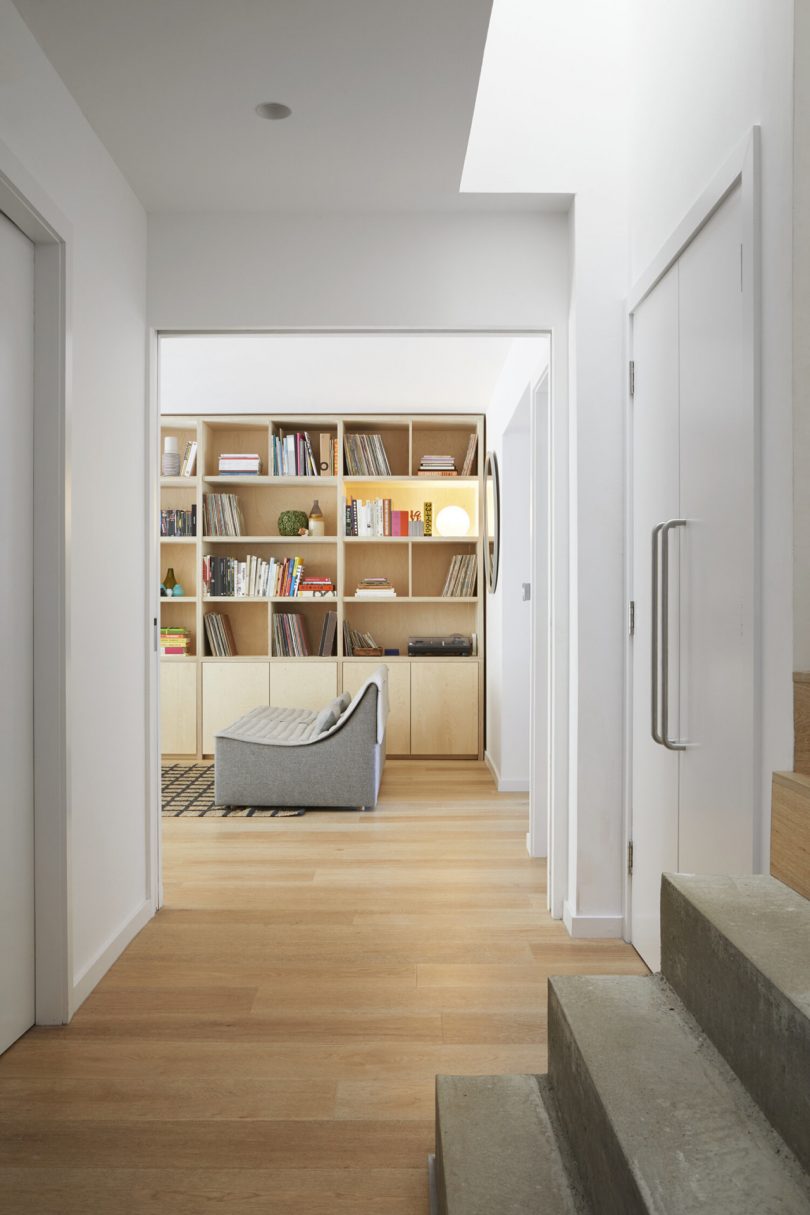 The result is an extended six-bedroom home that utilizes the existing structure while restoring the original Victorian terrace in an effort to conform to the sensitive conservation of the area. Clerestory roof windows line the upper floor master bedroom, which rises four meters to the apex of the roof.
Accents hues of Klein Blue can be seen throughout as a way to contrast against the otherwise muted white oak flooring, white painted walls, and whitewashed timber roof. The renovation also sought to upgrade the sustainability of the home by providing thermal integration.
Photography by Jack Hobhouse.