Applicants to The Other Art Fair benefit from a juried selection by esteemed art experts. The renowned Selection Committee changes with each edition of the fair to ensure that a fresh perspective is brought to each selection process. These members of a globally significant art community set the high standard of the fair, ensuring visitors can buy from our artists with the confidence that they are investing in the very best emerging talent.
We are happy to introduce Tatiana Reinoza as a member of our esteemed Selection Committee for the upcoming Los Angeles edition of The Other Art Fair, happening April 16-19, 2020 at Barker Hangar.
Tatiana Reinoza is an art historian whose research and writing focus on contemporary Latinx art. She received a Ph.D. in art history from the University of Texas at Austin in 2016. Currently, she works as an Assistant Professor of Art History at the University of Notre Dame.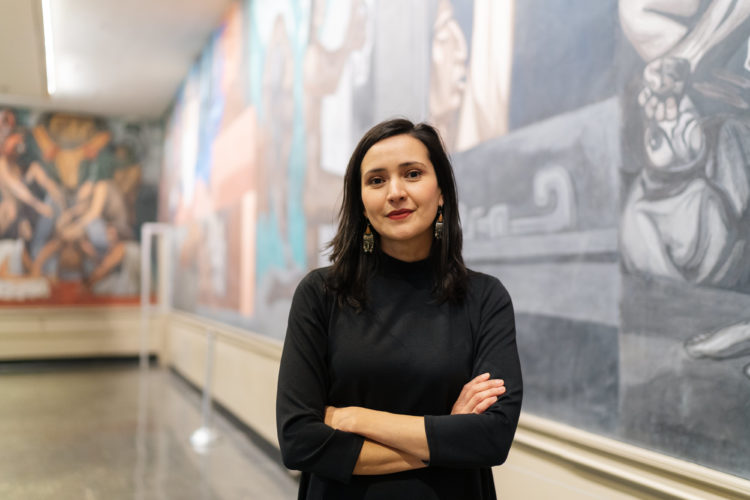 Her monograph project focuses on the history of Latinx printmaking. In particular, she investigates how artists use the medium of prints to create new cartographies of the Americas. She is also at work on an edited anthology that commemorates the 50th anniversary of the East Los Angeles graphic workshop, Self Help Graphics, which began with the support of the Sisters of the Order of St. Francis.
Her academic writing has appeared in the Archives of American Art Journal, alter/nativas: Latin American cultural studies journal, Aztlán: A Journal of Chicano Studies, and edited anthologies such as A Library for the Americas: The Nettie Lee Benson Latin American Collection (Austin: University of Texas Press, 2018). Her research has been supported by the Inter-University Program for Latino Research Mellon Dissertation Fellowship and the Society of Fellows Postdoctoral Fellowship at Dartmouth College.
To submit your work for review by Tatiana and other members of our April 2020 Selection Committee, complete a free application for The Other Art Fair Los Angeles at la.theotherartfair.com/applications by Friday, November 29th.
For any questions about the application or acceptance process, please email LA Fair Assistant Briana Salatino at briana@theotherartfair.com.