It's set to be a big summer on Stan.
The Other Guy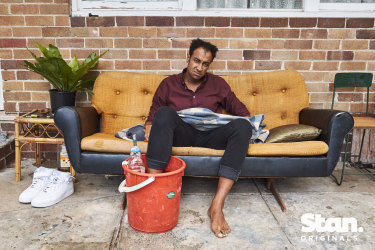 First up is local comedian Matt Okine's The Other Guy.
In season one, Matt introduced us to AJ, a successful radio host who finds himself back on the frontline of dating after discovering his long-term partner has been having an affair. With his best friend, no less.
In the new season of the comedy hit (which premieres on December 13), AJ is moving on in life and has decided the best way forward is to turn himself into a television star.
Check out the trailer for The Other Guy here: https://www.stan.com.au/watch/the-other-guy
The Commons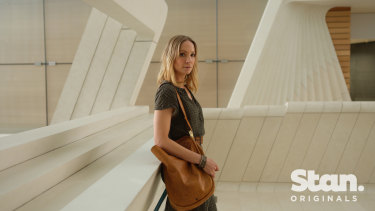 Next (launching Christmas Day) is the gripping relationship drama The Commons.
Set not too far in our future when climate change and biotechnology have transformed the way we live, multi-award-winning actress Joanne Froggatt (Downton Abbey's Anna Bates) plays Eadie, a woman determined to become a mother despite overwhelming odds.
Against a backdrop of global conspiracy and power plays, Eadie discovers her best hope – and the best hope for all of us – might be in those bonds we've always relied upon and that coming together might be our only chance.
Check out the trailer for The Commons here: https://www.stan.com.au/watch/the-commons
The Gloaming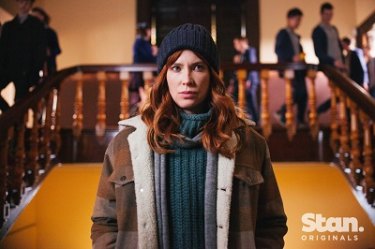 Heading to Tasmania, we enter the world of the haunting crime thriller The Gloaming, premiering New Year's Day. Set in one of the remotest parts of our Island State, this is Australia's answer to the Scandi-noir dramas that have taken over the world, following local police officer Molly McGee (played by Emma Booth) as she dives into the murder of an unidentified woman and finds it all might be linked to a cold case from her past.
Check out the trailer for The Gloaming here: https://www.stan.com.au/watch/the-gloaming
True History Of The Kelly Gang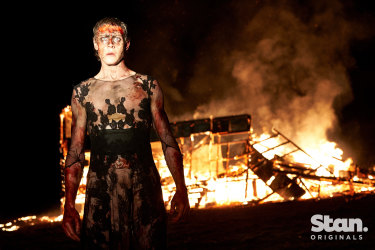 And then on Australia Day 2020, we have the chance to rewrite history with True History of the Kelly Gang, based on author Peter Carey's best-selling book.
A look at an Australian legend like never before, this incredible film – hit of international film festivals including the Toronto International Film Festival of 2019 – takes us inside Ned Kelly's band of brothers to show the cameraderie, the rivalry and yes even the sexual chemistry that helped create a myth.
Check out True History of the Kelly Gang here: https://www.stan.com.au/watch/true-history-of-the-kelly-gang
All together this summer line-up release is four times the output Stan released this time last year and is further proof broadcasters are waking up to the fact Australian viewers are more than ready for year-round entertainment, and Australian entertainment at that.
"Our positioning here in Australia is bringing the best of the world's major studios combined with the best original Australian productions and I think our proposition around that has never stood as clearly or as strongly as it does today," Stan CEO Mike Sneesby told Screen Australia recently.
"Every component of what we do in (Stan's original productions) has something that is uniquely Australian.
"When you look at that Tasmania landscape that is part of (The Gloaming) it is absolutely awe inspiring'" he said.
"In The Commons we are fast-forwarding to the future and taking a look at some of the themes that are genuinely important to Australians today and how that evolves in a futuristic setting.
"(The theme) doesn't have to be overtly Australian but it is certainly uniquely Australian."
It makes for an impressive summer offering, agrees television analyst Steve Allen, and reflects a lesson the local industry has had to learn – there's no excuse for a gap in the TV year.
"Until a few years ago the free-to-air networks would go out of high-rating good quality programs anywhere from mid-November, even before then end of the ratings year," he said. "but all broadcasters now know this is a 52-week battle.
"If you look at some of the big shows the free-to-air broadcasters are promoting for 2020, a lot of them are already on air. They're all reacting to the challenging and changing landscape… and that means viewers are getting greater choice!"